This is a single user license. For community licenses, visit our Community License page here.
DCRS Mobile (MDT)
Our MDT, DCRS Mobile, from DCRS Online will revolutionize the way you use DCRS Online! It is a Windows program made for officers to see what calls they are on, chat with others, and much, much more.
---
PRICE
$4.99/month
PLEASE LOGIN TO PURCHASE
---
All Calls displays all of the open calls in your clan. You can click any of them to see all of the information about them and even dispatch yourself to them.
Current Call displays the call that you are currently assigned to and allows you to modify the call's status.
In All Reports you can see your old reports and check if they have been approved.
Here you can write and submit reports.
Chat lets you instantly and easily message other users in your community.
In NCIC, you can search names and licenses plates and get fictional information about your query.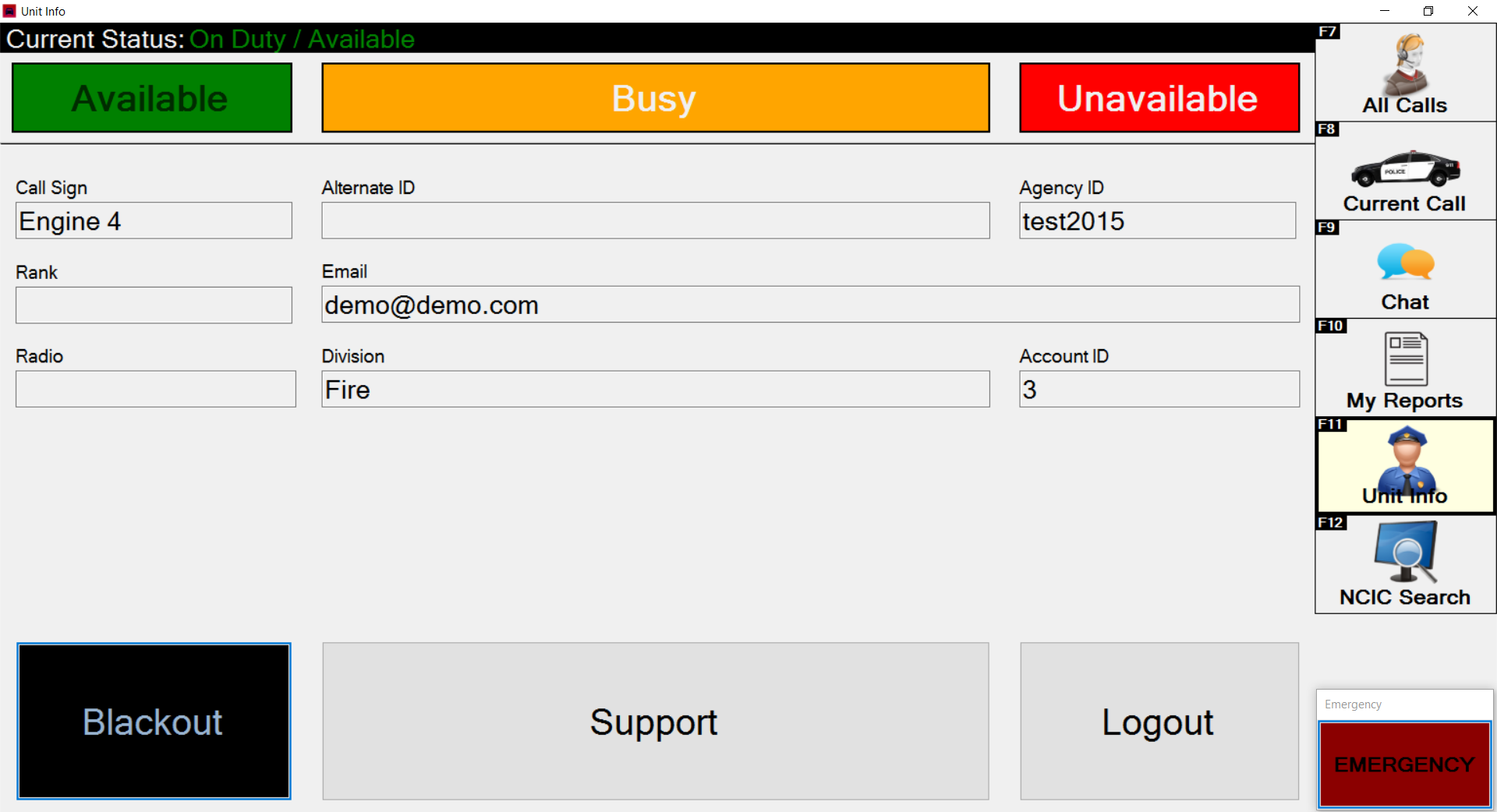 Unit Info shows you all of the information you need to know about you, allows you to change your status, and also access other resources.
---
Requirements: Windows 7 or later, active internet connection.
By purchasing this software, you agree to the Term's and Condition's included in the installation program.
Sales do not apply to prior purchases and current accounts.