DCRS Dispatch (CAD)
This is a single user license. For community licenses, visit our Community License page here.
Our CAD, DCRS Dispatch, from DCRS Online will revolutionize the way you use DCRS Online! It is a Windows program made for dispatchers to easily manage calls and officers, without the need for a web browser. Everything created in DCRS Dispatch syncs up with DCRS Online and DCRS Mobile.
---
PRICE
$9.99/month
PLEASE LOGIN TO PURCHASE
---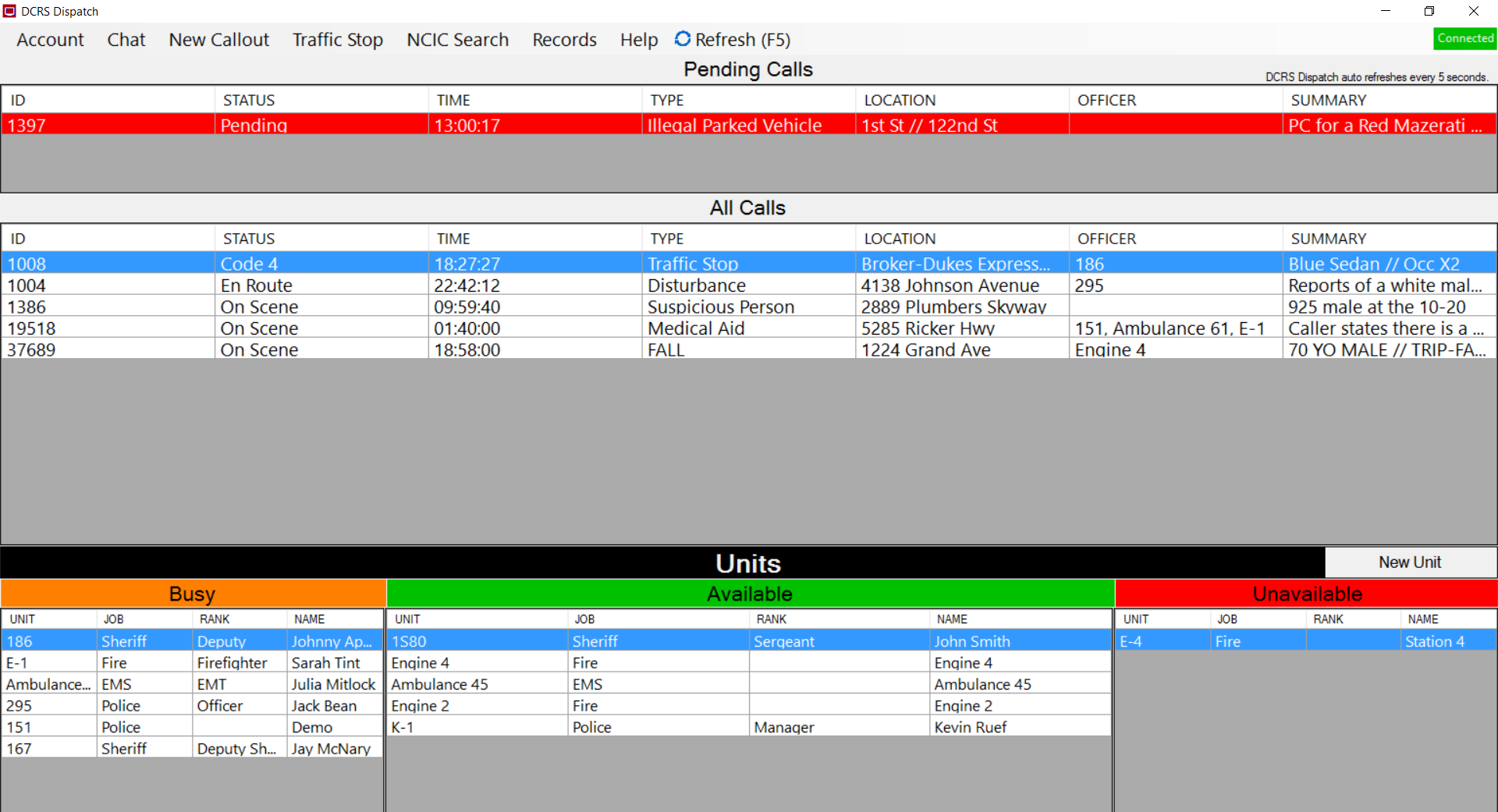 The dashboard offers a quick glance at your assigned calls, pending calls, and each units status. You can easily and quickly modify information and change a units status.
You can also quickly edit calls. No longer do you have to worry about changing a units status after assigning them to the call. Just assign them and DCRS Dispatch does the rest by changing the units statuses automatically.
Creating a new call is quick and easy. Just enter a few options and your call goes onto the board. Traffic stops are even quicker. When you start a traffic stop, the call type and status is automatically inputted to the form.
Chat lets you instantly and easily message other users in your community.
In NCIC, you can search names and licenses plates and get fictional information about your query.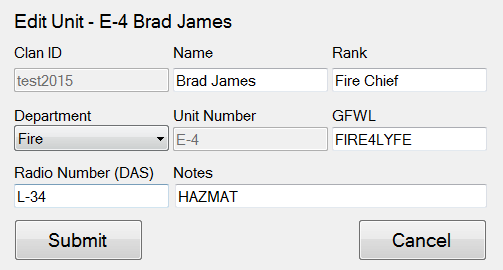 Editing a unit is also easy. All of the information is available when you double click the unit on the dashboard. You can quickly change unit statuses by right clicking on the unit and choosing a status.
---
Requirements: Windows 7 or later, active internet connection.
By purchasing this software, you agree to the Term's and Condition's included in the installation program.
Sales do not apply to prior purchases and current accounts.